Inside this issue

Subscribers Only
sponsored by ..

Viewpoint
Editor's Letter
editor@onlandscape.co.uk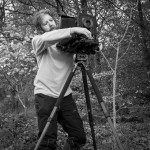 Discussion of the Sublime usually drifts through what the concept actually means (literally a fascination with something that makes you fear, not just for your life, but also for your soul) and then onto what subjects today could be classified as 'sublime' as the original visual representation of mountain peaks are now relatively friendly places (if you know what you are doing). The greatest threat to our own lives and souls in current times is probably the damage human beings are doing to the planet.
One of our regular readers, Timo Lieber, has recently worked on a project that should be considered slap bang in the middle of that definition though. On the surface his work is 'just' a representation of the beauty of pure meltwater pools on glacier surfaces; but with an analysis of the context of the formation of these pools comes an awareness of a much bigger and more frightening picture. Not everyone can work on such projects but when those that can, do - and do so well - they should be applauded.
Click here to download issue 132 (high quality, 144Mb)
Tim Parkin
Content
Issue One Hundred and Thirty Two