Inside this issue

Subscribers Only
sponsored by ..

Viewpoint
Editor's Letter
editor@onlandscape.co.uk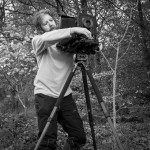 Christmas arrives but once a year - thank goodness! I'm not a complete curmudgeon though - I do like the idea of a national holiday and some form of celebration in some of the darkest times, but the commercial nature of Christmas can't help but grate on you after a while. It's even been studied, and a new clinical illness "Christmas music-induced stress disorder" has been revealed in retail staff who have to suffer from a full season of dire muzak.
The ending of the year and beginning afresh is something that does appeal though. A chance to look back at what has happened in the previous twelve months and make plans for the next is an annual chance to make sure we're on the right track and, if not, do something about it.
On Landscape itself is something that we've been thinking about at the end of this very busy year. We've been putting together some interesting plans for next year and now that we're settled in a location with access to some more photogenic places and with rather a lot of fine photographers passing by throughout the year the possibilities are endless!
We're also interested in how your year has gone, so if you want to share your favourite photograph of 2017 with a little info about why you've chosen it, we'll put together a gallery to share with our readers (you can send you 2048px image to submissions@onlandscape.co.uk).
We're signing off now for Christmas and new year. We'll be returning with the next PDF mid-January, but we will be publishing articles online in the meantime! So try to have an enjoyable holiday and we look forward to seeing you in 2018!
Click here to download issue 150 (high quality, 165Mb)
Tim Parkin
Content
Issue One Hundred and Fifty