Inside this issue

Subscribers Only
sponsored by ..

Viewpoint
Editor's Letter
editor@onlandscape.co.uk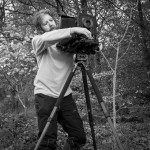 It's taken a while to get the replies back from the National Trust regarding 'commercial' use of photographs taken from their land but the results didn't take that long to interpret. Basically, the Scottish National Trust is pragmatic and the rest of the National Trust take the point of view that if you're doing anything that is vaguely commercial, then they want their pound of flesh. From our responses, it appears that most people are willing to pay their way given a reasonable and easy to use payment system. The question is, what sort of system can we come up with.
The next step is to go back to the National Trust with some suggestions and see what their response is. If anybody would like to help in either suggestions or ways to approach the Trust, we'd appreciate all the help we can get.
For those of your in other countries, we'd love to hear about your own land access and usage issues (or please let us know how your country gets it right).
As always, please send any ideas or suggestions to submissions@onlandscape.co.uk.
Click here to download issue 151 (high quality, 205Mb)
Tim Parkin
Content
Issue One Hundred and Fifty One