Inside this issue

Subscribers Only
sponsored by ..

Viewpoint
Editor's Letter
editor@onlandscape.co.uk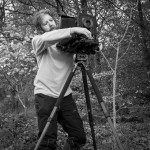 The age old argument of photo manipulation has reared its head again recently (not that it really goes away) but this time a blogger called Matt Payne followed up an interview with Alex Nail with an article discussing the reasons and justifications behind the ever more egregious creations of graphic arts posing as natural history photography. One of the most interesting aspects of Matt's article comes from his understanding on the psychological components of behaviour. He quotes a study saying "People who win competitions feel more entitled, and that feeling of entitlement is what predicts dishonesty". In other words the more success a person has, the more they feel they can bend the rules to get more success because they obviously deserve it. This, combined with another couple of observed behaviours, struck me as a great predictor of the arms race that is photo manipulation. I saw a recent comment from one of the winners of the International Photographer of the Year saying that they created their photographic 'composites' in order to inspire people with the beauty of the natural landscape'. This was posted next to an image of a hill that had been turned into a massive mountain (whilst forgetting to render the reflection in the water below). I had to read that a few times. I'm hoping to get the original author of the article to write something for On Landscape and possibly open it for discussion. I have no personal conclusions apart from a repeat of one of our guidelines for the Wildlife Photographer of the Year - if a photograph significantly deceives the typical viewer then it has crossed a line which could disengage that viewer once they know the truth. Whether this is a problem is up to the artist but knowing where your own line is and how it relates to your audience is, for me, the important thing. Have a look at Matt's article here and tell us what you think and if you have any questions you'd like us to put to him.
Conference
And this month we're announcing the first set of speakers (Colin Prior, Sandra Bartocha, Theo Bosboom and Charlie Waite) for our On Landscape conference and we're taking early bird bookings as of today. So please go and visit the conference web page to keep up to date on tickets, speakers and exhibitors. We'll also be running the conference exhibition again this year so every visitor gets to have one of their prints professionally printed by Fotospeed and displayed in the Rheged main hall.
Click here to download issue 153 (high quality, 140Mb)
Tim Parkin
Content
Issue One Hundred and Fifty Three