Inside this issue

Subscribers Only
sponsored by ..

Viewpoint
Editor's Letter
editor@onlandscape.co.uk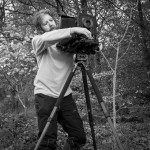 With the advances in sensor technology, graduated filters are reaching marmite status with many people saying they are a huge handicap to photographers and others that they are key to a mindful photography practice. The truth, as always, is probably somewhere between the two but we'll have more about that towards the end of our new series where we're reviewing filter systems.
Yes! An equipment review! In On Landscape! To be honest you'd probably see more if I wasn't such a perfectionist/completist. As it is, this article took over a year to plan and gather the hardware for and I'm still getting new systems in.
Testing equipment is a joyless task though. Unless you're an absolute geek, that is; in which case it's an excuse to play with spectrophotometers, digital thickness callipers, newton ring planarity testers and many cups of coffee. After all of this type 2 fun I then have the task of making it translate into the real world. Hopefully, I can get all this done over the next three issues.
A big thanks for everyone who helped contribute ideas for tests I could apply to these filters and for the manufacturers and friends who have helped me get hold of the hardware.
For now, back to the laboratory!!
Click here to download issue 167 (high quality, 107Mb)
Tim Parkin
Content
Issue One Hundred and Sixty Seven