Inside this issue

Subscribers Only
sponsored by ..

Viewpoint
Editor's Letter
editor@onlandscape.co.uk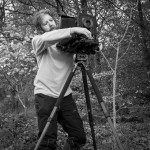 The year is closing out with the onset of gales and rain here in the UK. I was hoping to get some outdoor filter testing done but unless anybody has a holder with a fitted windscreen wiper then I'll be trying again for the next issue.
However, being forced to hide inside isn't the end of the world as I've received a bunch of new photography and art books over the last couple of weeks including Northwest by Alex Nail which was reviewed in this issue. I've also got a copy of Hans Strand's "Island", Nikki Gynn-Jones' "In the Dreamtime", Don McCullin's "The Landscape", Roger Taylor's "Goerge Washington Wilson", Yan Preston's "Forest" and a bunch of art books covering Frederic Church, JMW Turner, Claude Lorrain and other geology, botany and climbing books. I'm going to be writing a 'recommended for Christmas' list for the next issue where I'll do quick reviews of a whole range of books.
I've also been thinking about how to deal with the cold and wet winter weather, particularly in terms of keeping hands dry and warm. I've spent far too much on gloves over the last decade and now have a dedicated drawer just for them. I'm still not 100% happy with them all so I'd really like some recommendations on gloves that will let me stay out photographing in the worst weather whilst still keeping my circulation going enough to operate a camera. Send me what your favourites are and why to submissions@onlandscape.co.uk and I'll try to compile them into an article for the new year.
Click here to download issue 172 (high quality, 125Mb)
Tim Parkin
Content
Issue One Hundred and Seventy Two