Inside this issue

Subscribers Only
sponsored by ..

Viewpoint
Editor's Letter
editor@onlandscape.co.uk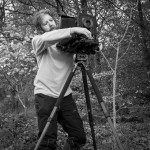 Just before I started to write the editorial for this issue, I noticed that David Clapp had written a blog post about the 'ugly decade of the comment box'. The article is actually a short review of the Canon EOS RP but along the way, it's a lamentation at the state of social intercourse on the internet. Now it's hardly breaking ground to berate social media and the rise of the troll (it's actually pretty apt given the current state of politics in the UK) but the article focusses on the herd mentality of a certain type of 'consumer'.
Just as in politics, it seems that confirmation bias and tribal rejection of others has infected all walks of life. In photography gear circles, it seems that many people feel they have to 'identify' with a certain system or type of system and this involves actively rejecting everything else. I quite like this article that suggests social media promotes an impulse for direct action over the use of critical thinking (How ironic that the article uses a clickbait title in a complaint about social media).
David continues by talking about the actual truth behind particular model choices and urges us to realise that camera manufacturers don't make cameras for landscape photographers, they make them for parents, for those going on a special holiday, for pet owners, etc. The happiest photographers don't expect camera manufacturers to bend their products to their own workflow. They adapt themselves to the way cameras work and compromise on some aspects in order to reach more important ones.
David's article mostly reminds me why we don't concentrate much on gear here at On Landscape (and why we've never run a forum!). A good photographer may be picky about what camera they use but they're happy to adapt when needed. We need to remember that nearly every camera available today would be considered ground-breaking 'magic' by photographers of a generation earlier.
Thanks for a great article David!
Click here to download issue 185 (high quality, 177Mb)
Tim Parkin
Content
Issue One Hundred and Eighty Five