Inside this issue

Subscribers Only
sponsored by ..

Viewpoint
Editor's Letter
editor@onlandscape.co.uk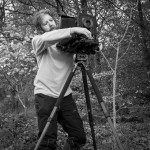 As we prepare to enter the silly season of make-believe (not Christmas but electioneering) I'm reminded of the good old days when politics was predictable and sometimes even entertaining (at least with the help of Spitting Image anyway).
Today, it seems like we not only share our photographs but also, to some extent or other, our political and social outlook. I know on Facebook, I can't help but share my personal engagement with the world alongside my photographs (even though I know it will alienate 52% of the population - roughly) for which I apologise. It's a lot nicer when we can just share the odd cat meme and some tree photographs and have arguments about whether Canon or Nikon had the best full-frame DSLR.
There are some snippets of good news around though. For instance, Kodak has just announced a 20% increase in the revenue from film, which means that new (or resurrected) film stocks could be coming alongside the soon to be announced Kodak Ektachrome E100G in medium format size. I've just been out comparing the astonishing Phase One IQ4 150mp camera against both 5x4 and 10x8 film for an upcoming article and it's reminded me how much I enjoyed using my Ebony 5x4 camera and also convinced me to keep my 10x8 (it nearly ended up on eBay recently).
For all the depressing political goings-on in the world, and as much as we need to engage with it all to some extent, there is a lot of solace to be had in knowing you can always disappear into the landscape with a camera and let all the baggage drop off you in the search for that next composition.
Click here to download issue 194 (high quality, 85Mb)
Tim Parkin
Content
Issue One Hundred and Ninety Four