Inside this issue

Subscribers Only
sponsored by ..

Viewpoint
Editor's Letter
editor@onlandscape.co.uk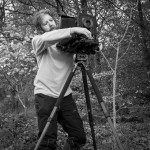 Christmas is tomorrow (how did that happen!?) and at On Landscape HQ we're in the mood for a quiet break in front of a log fire (once we've finished building our climbing wall!). Itís the time of year when we settle in for traditional festive activities like watching "Die Hard" and trying to avoid politics.
It's also a time where we look back on the year gone by. Fortunately, I gave a talk recently at David Ward's exhibition where I showed most of the best work Iíve created in 2019 (which is quite handy!) which you can see in this issue.
I've also just received a bunch of 10x8 and 5x4 film back from processing so I'll be scanning these for inclusion in the magazine where weíll be running a "digital back vs 10x8" article and also our Cooke PS945 and XVa lens reviews.
So for everybody, wherever you are, we thank you for helping make On Landscape a continuing success in 2019 and we hope you can enjoy the holiday break and that the New Year brings you peace and happiness.
Charlotte and Tim
P.s. Due to the holiday break, the next issue will be out on the 16th of January
Click here to download issue 197 (high quality, 166Mb)
Tim Parkin
Content
Issue One Hundred and Ninety Seven