Inside this issue

Subscribers Only
sponsored by ..

Viewpoint
Editor's Letter
editor@onlandscape.co.uk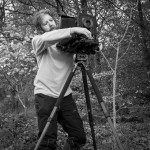 With the repercussions of the Covid19 pandemic still echoing around the world, it seems that many things are changing permanently. Fortunately, the restrictions are substantially less than the full lockdown during the peak of the pandemic but we are still having to adapt some of our working practices to the new normal. Fortunately, the new normal comes with some advantages.
For example, in this issue we have 'virtualised' our Passing Through podcasts so that we could chat with Paul Gallagher about some of his work since we last talked to him and in a future issue we're also talking with Paul and Michael Pilkington about their Infra-Red ebook. It helps that our photographic friends are (mostly) an IT-savvy bunch and so managing these virtual encounters aren't as painful as organising the older members of your family into a Zoom pub quiz! We might have to resign ourselves to a few self-confessed Luddites not being included in these virtual encounters though (e.g. Thomas Joshua Cooper would be a particular challenge as he uses neither computers, digital cameras or mobile phones).
We are also carrying on with our Lockdown Podcasts with David Ward and Joe Cornish so if you have any subjects or questions you'd like to suggest, we'd love to hear from you. Wherever you are, we hope the situation isn't affecting you too badly and hope you can find some way to get out and enjoy the solace of being in the landscape soon.
Tim Parkin
Content
Issue Two Hundred and Twelve