Inside this issue

Subscribers Only
sponsored by ..

Viewpoint
Editor's Letter
editor@onlandscape.co.uk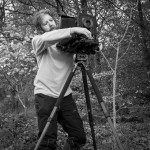 Photographing Autumn colour in Scotland is a race against the elements. There is an inevitability that at some point the storms that work there way up the East coast of the US will make their way across the Atlantic and eventually batter themselves against all of those delicately attached and beautifully coloured leaves.
The later the storms come, the better the conditions can get, but also the more delicate the attachment those leaves have. A late storm can remove nearly all of the Autumn colour in a day. Quite often though, an early set of storms can strip the leaves just as they're turning, leaving the birch denuded with all but a little crown of yellow. This year has been pretty good so far and although the weather has been rainy, the winds have been gentle and we've had a chance to get out to do some photography and even a couple of days out with our co-founder Joe Cornish, making the most of the colour above Kinlochleven. Autumn isn't over until the last leaves fall though and there are usually remnants around until mid-December so it's far from over yet. For now though, I'll be hiding inside with a good book watching the storms batter the windows.
Click here to download issue 217 (high quality, 208Mb)
Tim Parkin
Content
Issue Two Hundred and Seventeen