Inside this issue

Subscribers Only
sponsored by ..

Viewpoint
Editor's Letter
editor@onlandscape.co.uk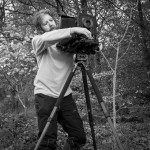 Namibia has a few "classic" destinations that have made it one of the world's 'must visit' locations. But no country should be defined by one or two famous views and Namibia is no exception. David Ward has been visiting Namibia regularly for many years and also spent two years managing an environmental retreat in neighbouring Botswana.
But what's it like creating an itinerary that needs to satisfy the icon chasers as well as those that wish to drink a bit deeper from such a large location? David is writing an article about his experiences and approaches running a workshop such as this and we thought you might be interested in asking him some questions about it. Please add them as comments below or send them via our contact form.
We've also been told he's got a couple of places left on his next Namibia workshop, which runs at the end of January 2023, so there's still time to book if you're interested (or you could risk finding out more from his article, which will be published in the next issue!).
In the meantime, I've been out training for my Mountain Leader award and experiencing the remains of Storm Ian as it lashes the Highlands. I know interesting weather makes for interesting photographs, but you really can have too much of a good thing!
Tim Parkin
Click here to download issue 265 (high quality, 149Mb)
Tim Parkin
Content
Issue Two Hundred and Sixty Five