Inside this issue

Subscribers Only
sponsored by ..

Viewpoint
Editor's Letter
editor@onlandscape.co.uk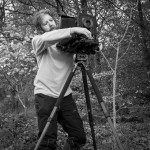 Last week, Joe Cornish came up to visit, giving me a good excuse to put down the computer and go out and do a bit of photography. We decided to have a look into the Coire Gabhail (the Lost Valley), but instead of following the tourist trail, we walked up the enormous landslip on the side of Gearr Aonach. It was great to get out, and I'm so glad I did, as on Monday, whilst preparing for the announcement of the Natural Landscape Photography Awards, I got a phone call to say that two metric tonnes of hardback books were in a lorry at the bottom of our road!
Yes, the 2021 NLPA book arrived just one day before the announcements of the 2022 competition! Nothing like being punctual! A quick phone around to recruit some help to prevent the consignment from washing away in the rain and the enormity of the shipping task we had in front of us slowly sunk in.
Fortunately, my parents, brother-in-law and our friend David Unsworth had promised to come around to help and, with Charlotte on board too, we had a book shipping machine purring away nicely. This just about gave me enough bandwidth to announce the competition winners and deal with the associated press requests (we're big in Germany and Romania this year, it seems!).
I'll be writing an article about how the competition went in our next issue, but I'd like to thank everyone who entered and who bought a book as they've helped to make the competition successful and something I've really proud of. The book, in particular, has been a labour of love for me, and it's great to see it finally getting into people's hands.
Click here to download issue 268 (high quality, 172Mb)
Click here to download issue 268 (smaller download, 96Mb)
Tim Parkin
Content
Issue Two Hundred and Sixty Eight