Inside this issue

Subscribers Only
sponsored by ..

Viewpoint
Editor's Letter
editor@onlandscape.co.uk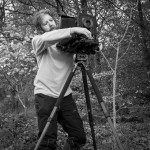 I've been sitting on a bit of a backlog of landscape photography books over the last couple of months. I've been particularly wanting to take a look at Finn Hopson's "Fieldwork", which I finally got around to reviewing in this issue, and it's a bit of a sleeper classic. I also have a quite varied anthology of contemporary photographers' representations of their British Landscape which I'll be reviewing in the next issue. It includes quite a varied look at the landscape, and I'm hoping it will open up some discussion about what motivates the vast range of different styles included.
The Natural Landscape Photography Awards closed for entries last week, and the task of assessing over 11,000 images has started - it's both a pleasure and an onerous task that needs a great deal of attention. As I spend my time browsing all of the submitted images, I'm reminded that despite what sometimes seems to be a singular popular style of photos on social media, the actual range of work being created is vast and includes some amazing work from the subtle to the astonishing!
We're hoping for a bit of dry weather in the Highlands next week so I can go and try out my new drones. Taking that step from flying them around the garden to using them in 'anger' is quite scary, but that's what they're for! I'm hoping to go for a camp somewhere so wish me luck with the weather!
Click here to download issue 285 (high quality, 133Mb)
Tim Parkin
Content
Issue Two Hundred and Eighty Five