Inside this issue

Subscribers Only
sponsored by ..

Viewpoint
Editor's Letter
editor@onlandscape.co.uk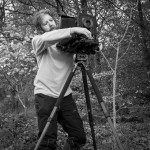 The passing of any year brings thoughts of change, the chance to shuffle off old habits and the opportunity to make new starts. The end of the year typically prompts most photographers to take a look at what they have produced over the last year and the web is full of the 'top 10' or 'best of' choices for the months that have passed.
For me, it's been a fairly unproductive year, and it wasn't that surprising that my top 10 images came from post-conference vacation in the Lake District all but one from a fleeting trip on the Ullswater steamers courtesy of Mark Littlejohn (and the top three being taken within seconds of each other!)
The next thoughts as the year clicks over are New Year's Resolutions (and for those of you who said their own new year resolution was 3840x2160 - very funny… ). Most of these will be some variation of 'getting out more' and I think we can all agree that that would be 'no bad thing' but I'd like to tempt all of you to add "create and share a project" to that list (and if you wanted to share it via On Landscape - just drop me a line!)
When it came to setting my own intentions for 2017, they definitely include the above but I'm also adding 'produce more content for On Landscape', after all this is one of the main reasons for our move to the Highlands of Scotland. Getting to grips with producing video content is definitely one of my challenges for the new year but I look forward to sharing the results with you, whatever the medium, and I also want to wish you all well for your own personal journeys in 2017!
Click here to download issue 129 (high quality, 102Mb)
Tim Parkin
Content
Issue One Hundred and Twenty Nine