Inside this issue

Subscribers Only
sponsored by ..

Viewpoint
Editor's Letter
editor@onlandscape.co.uk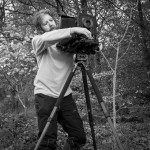 It's June the sixteenth and nearly midsummer. As I look out of the window I remember a couple of months earlier in the year when I was a landscape photographer. The rich greenery outside and the weather flip-flopping between blazing alpine sunshine and typical Highland dreich 'air bathing' is doing little to engage my creative mind. Walking, DIY, climbing and reading are my spare time activities. What happened? Well I was taking a photograph every day at one point but a trip to Torridon disturbed the flow and once you've stopped something like this it becomes much harder to start again. I've also sold some camera equipment in order to upgrade and haven't quite managed to do so yet. "I'll start again once I've got the equipment", I tell myself, knowing a blatant excuse when I hear it.
I could get down about the situation. I'm such a lazy arse, I have no commitment, I'm no good anyway, but I know I will start again at some point and the embers of my passion will flare once more. No point in trying to push things, but I also know that things need a jump start occasionally. Then Joe Cornish pays us a visit and we both go on a long walk around the Three Sisters and up to Bidean, talking photography, politics and geology along the way and as I use Charlotte's camera and a couple of prime lenses I start to get that familiar buzz back. Nothing major, and certainly nothing really to show for it apart from a few postcard moments but it's a step in the right direction.
Click here to download issue 161 (high quality, 163Mb)
Tim Parkin
Content
Issue One Hundred and Sixty One