Inside this issue

Subscribers Only
sponsored by ..

Viewpoint
Editor's Letter
editor@onlandscape.co.uk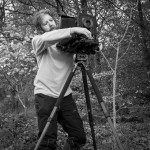 Firstly I'd like to thank David Unsworth for producing the PDF's for our magazine for the last four years. He works behind the scenes converting our content into the wonderful PDF you see before you. I'm thanking him at this moment as he's made me laugh by inadvertently creating our very own Christmas cover from one of Krista McCuish's fantastic images (she is our featured photographer in this issue). A big thank you to David and Krista!!
More fun filter stuff in this issue as I admit to flaws in my last article addressing colour accuracy. It turns out that you can spend thousands of pounds on scanners and light boxes and they still don't get anywhere near true daylight. So a complete retest was undertaken this last week and I'm glad we did as the results match a lot more closely with what I can see with my own eyes! This highlights to me just how hard doing accurate reviews of photographic equipment really is. I hope our attention to detail instils some confidence in our own reviews (including our willingness to admit foobars!).
Click here to download issue 171 (high quality, 177Mb)
Tim Parkin
Content
Issue One Hundred and Seventy One