Inside this issue

Subscribers Only
sponsored by ..

Viewpoint
Editor's Letter
editor@onlandscape.co.uk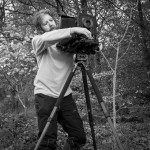 I'm sitting in a train carriage whizzing past the Borders at great speed and it seems I can see landscape photographs everywhere. Sadly, as many people will have noticed when going for a drive, stopping and trying to find those photographs is often a disappointing exercise. Our brains are very good at seeing the fleeting glimpse of 'subject' and putting them into some possible order. When we stop to take those photographs, we are brought up sharp by the task of dealing with their actual arrangement, rather than the knee jerk, reflex arrangement that we presumed they might have. This even happens when we're walking around and hence why we often need more time dealing with these relationships than we expect (and why it's often premature to get the tripod set up when we see something potentially interesting).
Having said all this, there are certain situations where you can just look out of the window and capture captivating photos without having to think too much and the bus journey through Glencoe, across Rannoch Moor and on towards Glasgow gives quite a few such opportunities. Here's my coach based snap from this morning.
Click here to download issue 188 (high quality, 150Mb)
Tim Parkin
Content
Issue One Hundred and Eighty Eight