Inside this issue

Subscribers Only
sponsored by ..

Viewpoint
Editor's Letter
editor@onlandscape.co.uk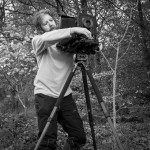 It's the Christmas issue and we're mostly finished for the year. I've got some drum scanning to do and some final judging for the International Landscape Photographer of the Year and then it's just a matter of mince pies and lie-ins until 2019 (yeah, right!!)
I was recently thinking back to when we had the exhibition of our delegates work for the Meeting of Minds conference. We were really impressed with the quality of the submitted work and wondered if it would be possible to put together a similar virtual exhibition of our reader's work.
So, if you would like to be included, please send an image you would like to be included to 'mailto:submissions@onlandscape.co.uk' along with a title and short caption. We'll publish all of the submissions into a PDF for the first issue of the new year. I'll be digging through the admittedly few images I've made this year just after we make this issue live.
We'd also like to say a big thank you to all of our supporters in helping to make this magazine as inspiring as it is. To all of you who read and subscribe to the magazine, have a great holiday wherever you are.
Click here to download issue 173 (high quality, 120Mb)
Tim Parkin
Content
Issue One Hundred and Seventy Three