Inside this issue

Subscribers Only
sponsored by ..

Viewpoint
Editor's Letter
editor@onlandscape.co.uk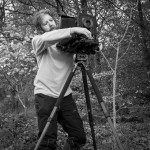 The idea of abstract photography can sometimes challenge people a little too much. It's often difficult for people who have a passion for the representative photograph to truly enjoy something which is completely disconnected from it. However, sometimes a photographer can keep a connection with reality and yet still create something that has abstract qualities that transform the subject. David Ward's work is on the edges of reality and the abstract; Valda Bailey uses multiple exposure to create abstraction but still includes shape and form that retain that connection. Both David and Valda came to the Joe Cornish gallery to join Mark Littlejohn and Doug Chinnery in giving talks in support of Graham Cook's exhibition.
If you've not seen Graham's work (and he's hardly the egotistical instagramming auteur), he works with small textural details of the outside world (and sometimes indoor kitchen world) to create images that are recognisably of the world in terms of texture but shrug off attempts at identification. We highly recommend viewing the video of the talks given at Joe's gallery in this issue and also to take a look through Graham's images, at the gallery if possible but if not we've included them herein.
On a less happy note, the final three hydro schemes in Glen Etive were approved this week. Despite this, I intend to continue trying to get them moderated or withdrawn and I'll be writing up a little about my efforts in the next issue.
Until then...
Click here to download issue 179 (high quality, 190Mb)
Tim Parkin
Content
Issue One Hundred and Seventy Nine