Latest Articles
Issue 200 PDF
Tim Parkin | Posted
End frame: Evening Tracks, Swaledale by Garry Brannigan
Robert Hewitt | Posted
There is a natural meeting point of all the lines in the middle of the picture which holds the...
Passing Through – David Speight
David Speight & Tim Parkin | Posted
David Speight joined us to chat about his photography whilst he was staying just around the corner at the...
Latest News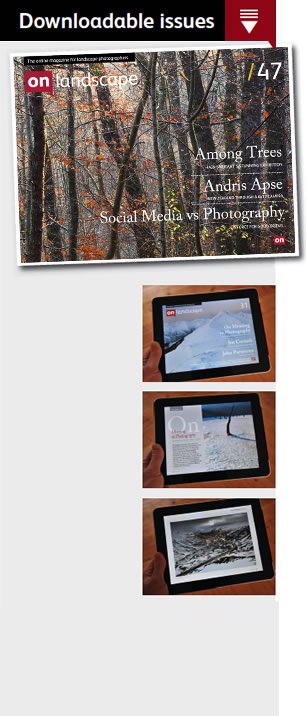 Our downloable issue is a dedicated design to make the most of the articles and photography. It's configured for to be equally at home on a home computer, laptop or tablet/ipad. At over a hundred pages long, each issue is more like a ebook than a magazine.