Latest Articles
Issue 191 PDF
Tim Parkin | Posted
Luminosity and Contrast by Alister Benn
Tim Parkin | Posted
Someone once said to me "Writing about composition is a bit like dancing about architecture". A large amount what...
End frame: Reclaimed | Padley Gorge , The Peak District by Matt Oliver
Phillip William Jenner | Posted
It was becoming clear time had been spent with the subject Matt was photographing by really studying the landscape...
Latest News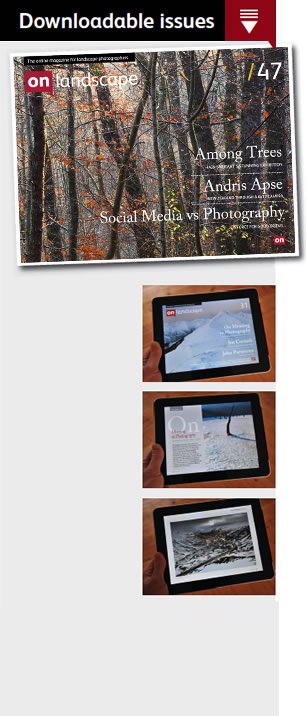 Our downloable issue is a dedicated design to make the most of the articles and photography. It's configured for to be equally at home on a home computer, laptop or tablet/ipad. At over a hundred pages long, each issue is more like a ebook than a magazine.