Latest Articles
Issue 203 PDF
Tim Parkin | Posted
Subscribers 4×4 Portfolios
Craig Scoffone, Derrick Golland, Peter Grutter & Xavier Arnau Bofarull | Posted
This issue our 4x4 landscape photography portfolio features are from subscribers: Craig Scoffone, Derrick Golland, Peter Grutter, Xavier...
As the seasons go by
Xavier Arnau Bofarull | Posted
The Autumn has arrived with his colourful magnificence again, I had the possibility to take pictures, and the world...
Latest News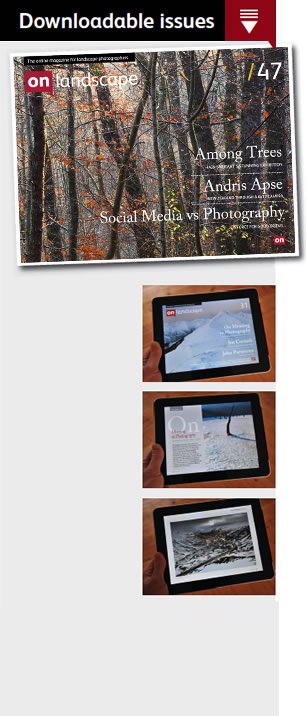 Our downloable issue is a dedicated design to make the most of the articles and photography. It's configured for to be equally at home on a home computer, laptop or tablet/ipad. At over a hundred pages long, each issue is more like a ebook than a magazine.