Latest Articles
Landscape Conference News
Tim Parkin | Posted
Orkney and the Simmer Dim
Nicki Gwynn-Jones | Posted
It is as if during the day the sea absorbs and stores sunlight, then during the twilight hours it...
Issue 164 PDF
Tim Parkin | Posted
Over the last 9 months, we've been accumulating a collection of graduated filters, system holders and polarisers in order...
Latest News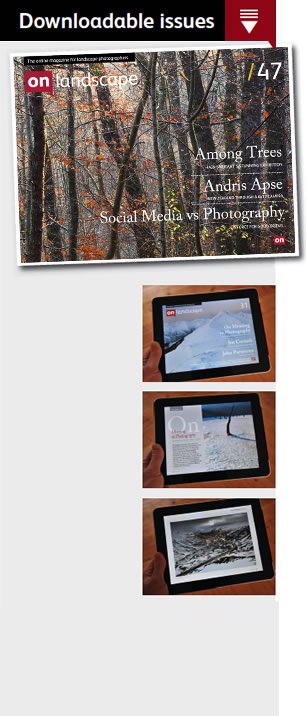 Our downloable issue is a dedicated design to make the most of the articles and photography. It's configured for to be equally at home on a home computer, laptop or tablet/ipad. At over a hundred pages long, each issue is more like a ebook than a magazine.