Latest Articles
InnerVisible
Graham Cook, Doug Chinnery, Mark Littlejohn, Valda Bailey, David Ward & Joe Cornish | Posted
Cheryl Rose
Cheryl Rose & Michéla Griffith | Posted
I spent a while recently enjoying the colours of New England on a dark winter's morning courtesy of Cheryl...
Finding Flow through Mindfulness
Alister Benn | Posted
Each one of us possesses an abundance of creative thought and insight. Each of us sees the world...
Latest News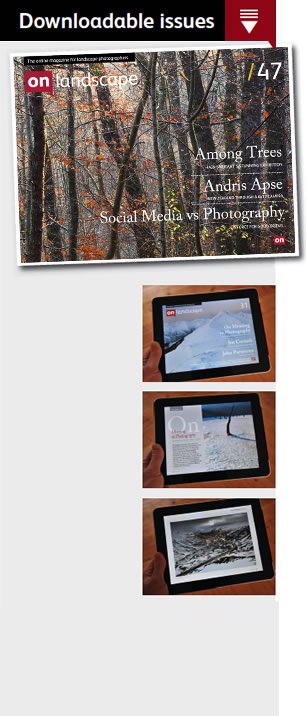 Our downloable issue is a dedicated design to make the most of the articles and photography. It's configured for to be equally at home on a home computer, laptop or tablet/ipad. At over a hundred pages long, each issue is more like a ebook than a magazine.