Latest Articles
Issue 202 PDF
Tim Parkin | Posted
End frame: Glowing Autumn Forest, Virginia by Christopher Burkett
Paul Mitchell | Posted
Amongst my more contemporary influences is the photography of Shinzo Maeda and Christopher Burkett; it is Christopher's image titled...
Photography for Local Campaigning
Tim Parkin | Posted
Last year we had a spate of planning applications in the Glen Etive/Rannoch Moor area. Firstly the King's House...
Latest News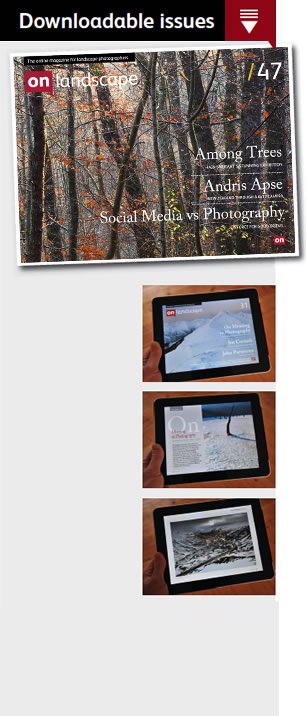 Our downloable issue is a dedicated design to make the most of the articles and photography. It's configured for to be equally at home on a home computer, laptop or tablet/ipad. At over a hundred pages long, each issue is more like a ebook than a magazine.